If you love tower defense game and zombie game, then you might want to play this simple but engaging game called Dead of Night. This is a combination of both elements but with some strategic and logic components as well. This is an online game that you can play for free and can be found easily on the Internet by just searching its title.
In this game, you need to protect yourself from the approaching horde of zombies that come out from the ground. These are green monsters with impaired gait that will crush anything on their path. Like any other tower defense game, you will be given subjects or objects that you need to place strategically in the game to effectively defeat enemies. In this game, you will only have one minute and thirty seconds to equip yourself and place items on your base to defend it. You can put barricade, floor traps and gunmen on areas which you think need defense the most. There are two kinds of barricade you can place. Based on their appearance, they look like dirt or wood and cement barricades.  The wooden barricade is much cheaper but is easily destroyed compared to the cement.
Clicking the "Wait for Night" button will accelerate time. Press this when you finish making your defense and feel ready for the attack. The attack will only last for one minute and forty second so you should plan your defense well. What makes this game different compared to most tower defense or zombie games is the fact that the gunmen will upgrade on their own without requiring money. They learn fast and increase their rank and power progressively as they gain more experience.  Another unique feature of this tower defense game is that instead of just letting your gunmen do the job, you will also have to participate in protecting your base and assisting your gunmen by shooting zombies with your modern high-powered sniper rifle during the attack. You need to upgrade your weapon speed and damage during resting time because you cannot do these actions at night when the zombies come out. You will have higher chance of defeating the enemies and proceeding to the next level because of this feature.
This game includes a medic which heals your gunmen and reduces zombie strength as long as he is alive. There is also a scientist that increase gunmen power and helps them target zombies on their vital areas. These two persons are essential in the success of your game so you need to protect them and keep them alive as long as possible.  The zombies although slow and stupid will become more powerful and come in increasing number as the game level progresses. At this point, floor traps and barricades will be more useful. The game is over when you are killed by the zombies.
While this game provides a different kind of tower defense/zombie game experience, it needs a lot of improvement in terms of graphics and overall playability. However, it is another game that you might just want to try and have some fun.
Having a job as a freelancer gives me the advantage to own my time and that implies I can do things whenever I want including playing video games. I love to entertain myself online because not only you can avail free games but the Internet provides countless games of various genres so there is a whole lot to pick from. I generally enjoy management and tycoon games and there certainly not a day of the week where I will not try to play one. Recently, I had enjoyed an online tycoon game titled Shop Empire that really kept me glued to my seat.
This game provides the player a chance to manage some shops and stores and then later on a whole shopping mall. There are three places to build your business; first in Paris then Japan and finally in USA specifically New York. The first few stores to build include small clothing boutique, baby shop, drug stores, bookstore, burger junction and ice cream station. You only have limited funds at the start so you need to choose wisely what stores to build first. After you generate bigger income, you can then construct more costly and bigger shops like jewelry store, cafe' shop and an event building where you can handle events like an Electronic Show, Art Exhibit and Live Concert which can greatly help in increasing your profit.
Support buildings are also important to construct such as elevators and restrooms. You will need to build elevators to create access to the upper floor. You will have to improve or upgrade these support structures to increase their handling capacity especially when your shopping center becomes bigger. In addition, you also have to improve the shops and the event arena to minimize electrical problem, increase security level and increase profits.
In addition to buying and managing the stores, you will also have to hire workers for security and maintenance. These include technicians, janitors and security agents. Instead of employing many workers it is wiser to promote the current employees to improve their working competence. You also have to designate working area or floor level for each employee to cover the entire mall. Hire additional workers on the ground floor as there is a lot of traffic in this level.
Security agents are vital due to the fact that at night robbers will come out and someone have to capture them if not these burglars can leave you broke and if your earning is zero or negative for two evenings straight then it is game over for you.  It is important that you hire these guards first before the night comes in the first day because this is the critical part of the game. Also promoting these guards should be your priority to increase security level and avoid getting robbed and becoming broke.
As soon as the goals in the first mall are completed, you will then be allowed to proceed to the other two major locations. Additional stores like sushi bar, steak n' grill, game center, toy store, beauty salon and supermarket become available for these locations. Famous people like 'Lady Gogo', 'Justin Meiber' and Faris Hilton' will visit your mall also. They help increase income, attraction and popularity of your mall. You will later have to construct additional restrooms and elevators once your mall becomes bigger and more people come in, if not, customers will complain and lessen your profit.
On the whole, the game is extremely fun and satisfying. It gets more exciting once you earn more and build more.
Though it sounds overwhelming, the game basically is quite simple especially once you become familiar with it and know your way around in the game.
Play tycoon games in the Internet for free if you love this kind of game. Or you can play others like shooting, zombie, hidden object, tower defense games, etc for free as well.
Everyone approves that playing tower defense games is really enjoyable; however, that pleasure may disappear if you are anxiously hitting the upcoming horde of invaders. Quite a few computer screens have sustained the injustice of a cold fist from a furious player when they found themselves entirely defeated following few hours of hard work. If you value your PC monitor just as much as you cherish free flash video games, then you ought to go through these few ideas about how to win a defense video game.
The following game hints will talk about tower video games that concentrate more on establishing defenses like turrets and cannon to defend your base from the approaching enemies.
There are some fundamental things that you need to remember during playing. Keep in mind these critical defensive strategies. Basic bottlenecking techniques enable you to deal with tough odds with less than excellent defenses. This can be beneficial in the beginning of the game when you might want to spend just a little cash to pay for the good equipment. Bottlenecking is very simple to accomplish in most kinds of defense games. Setting up a bunch of hard defenses in a single location that covers the most space where the enemy crosses is effective basic strategy.
Setting a turret in between rows or in a corner makes a double defense at similar cost. In case you are playing a game where the enemies just want to cross your field, then you will need to make a defense where you set the trail for them. Allow the trail to be as winding and long as you possibly can to provide you lots of time in the later levels to defeat the challenging bosses.
When setting defenses, it may be alluring to purchase large selection of costly defense equipments but plan out your defense well. The point is that you cannot overlook the basic. It does not matter if your adversary is moving slowly if you do not possess sufficient cannons and turrets that are positioned strategically to really harm them.
In addition, you should also make sure to make upgrades when needed. There's nothing more annoying than seeing the boss run through your complex defenses while you scarcely scrape its health bar because you did not upgrade your ammunition. A properly positioned turret in order to slow the invaders will make a big difference. Most of the time, it is also wise to save the excess gold to purchase an upgrade rather than buying another turret. This of course depends on the game though.
These pointers will surely make it easier for you to pull through the next wave in this exciting game. Just follow these strategies and your tower defense games experience will definitely be a good one. Or you can play other exciting games like shooting, action, tycoon games, adventure games, etc.
Tower defense games have become more popular than ever. These games are now on the top list of online games to play. There are now hundreds or maybe even thousands of tower defense style games available to play online for free, any time you want. All you need is a simple connection to the Internet and you can play any tower defense game on the Internet. The reason these games have become so popular is that developers have really taken advantage of the many possibilities that these types of free online games have.
The way these online games work are like this, you are placed in a base or along some lines where hundreds of enemies will pass or to come to destroy your base. You are to set up weapons around your base or along the paths so that when they come to pass or destroy you, your guns will go off and kill them. There are many different types of games like these but they all of one thing in common, and that are hordes or waves. A wave or a horde is a large group of enemies that is sent to destroy you or run through your base, this is where your weapons take place. If you place your weapons just right and in the right areas, you will survive the horde. The game doesn't stop there; there may be hundreds of hordes. Not to worry, the game rewards you with money so that you can upgrade your weapons so that they do more damage or kill your enemies faster. This is why you want to play online games like these. They are non-stop fun and can be very addicting.
There are many different styles and versions of tower defense games and they are all sure to attract your attention and keep you addicted for hours, even days. Developers can now create thousands of different types of addicting tower defense style games by creating different modes, weapons, and scenarios for the gamer to play with. For example, if the developer were to create a zombie styled tower defense game he would have hundreds of zombies running at or through your base and give you the ability of using all sorts of artillery and weapons to kill them. That already sounds like an awesome game anyone would want to play. After all, who doesn't like killing zombies?
One thing we know for sure is that when we play online games like these we are offered non-stop action and enjoyment. These types of free online games are very addicting and are sure to keep you entertained for hours on end. If you want to play something really fun and addicting then these games are for you. Bring along a friend or family member to play with you for maximum enjoyment and you are sure to have a good time with them.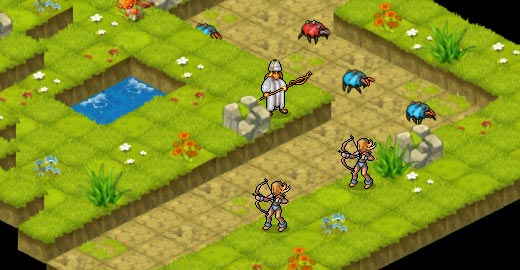 Tower Defense games are the perfect games to play for killing time. In these awesome free online games you are place in the worst case scenario. You are the last person on earth. You must do all you can, take charge, and defend your only base and by setting up your weapons and taking on endless hordes of enemies. The very first thing you want to know about tower defense games is that you will need to be creative and put your mind to defending all that is left. If you don't, you will lose the game and ultimately be required to start over. Always choose your weapons wisely and place them in the areas that need the most defending.
These games will be challenging and will test your gaming skills to the max. Sometimes when you play games it will take some effort. In tower defense games there are mazes or paths and you must set up your artillery all around these paths. When doing so, you must make sure that your weapons will be able to reach the paths. That means when you play games like these you must place your artillery in the perfect places. Sometimes there will be more enemies on one end of the maze so you must make sure you are spending your money wisely and use the proper upgrades on your weapons. In order to get lots of money you must simply keep the game going by killing all the enemies that are in each wave that is sent to you.
If you're looking for tower defense game to play that has an open area and be able to do whatever you want, you will want to play the game called Fieldrunners. This game takes place in a large world or land area that enables you to participate in some epic tower defense action. This game is stunning with its beautiful graphics and excellent game play possibilities. Get ready and browse the awesome selection of games to play that the Internet has to offer you. Everything is at your fingertips.
When you play games like tower defense games you will find yourself becoming extremely addicted and the urge to continue coming back for more tower defense action. There are so many free online games to play. All games are free and available to you twenty four hours a day, seven days a week. Get your addictive gaming personality what it desires and get playing on some epic tower defense destruction.